Although i seldom use fake lashes,
but i simply love these taiwanese hand made lashes~!
they are soooo easy to work with and the result is very natural :D
I've tried a few types before, but the one i really love was the one with transparent root stripe , No.7, it gave the most natural effect~
I used for like 4 or 5 times before it got really out of shape that i had to throw them away..I bought from
cheeyt
from lowyat.net for Rm5 (i think), very very worth it!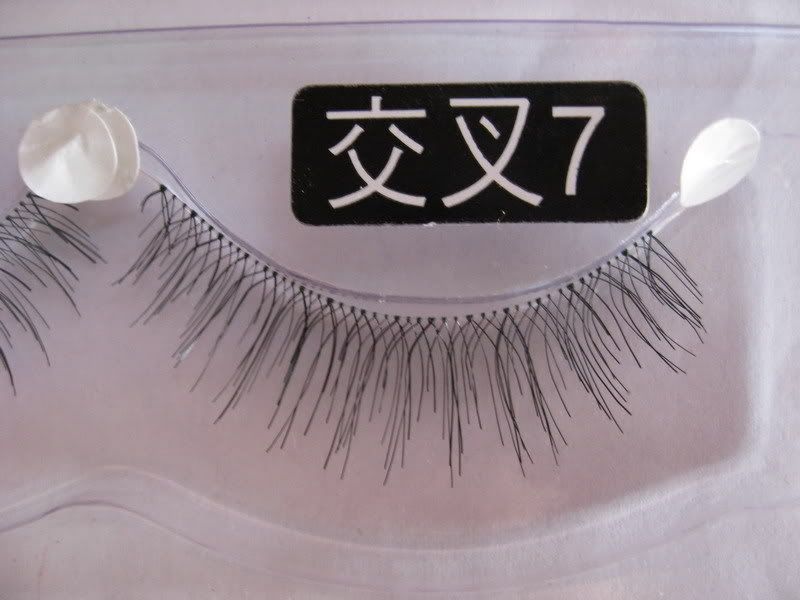 (photo courtesy of cheeyt)
As for Princess Lee ,
(photo courtesy of cheeyt)
It's very very soft too, but might be because of my lack of experience i had cut it a little too short, :( so din get to really try this, Princess Lee lashes will be the most expensive ones because they are highly demanded.

Recently, i bought a whole box of handmade lashes for only Rm20!


It was very easy to work with too but the result was not very natural though,
maybe it was a little too long, a little trim should do the trick.
Anyone had tried
ardell
fake lashes before?
heard that ardell lashes was highly recommended by Niu Er in Ladies First Show, and i've seen them being introduced in Channel V before too~ they said that ardell lashes are very very durable and natural too! they can use it for like 10 times and it's still in shape.
Anyone mind to share your experiences in ardell lashes?
Thanks~!